FlipBuilder is one of the best tools for converting PDF files to booklets with a fantastic sound and flip page animation. Afterward, you can publish them on the web, distribute on Mac, mobile, or send them via email without paying royalties.
Pleased, find below a detailed FlipBuilder Review:
What Is FlipBuilder?
FlipBuilder is one of the best publishing platforms that convert PDF to online flipbooks. It allows you to start a publication, images, or PDF files from scratch through its in-built word processor. With this desktop application, you can animate various elements of the flipbook and insert multimedia i.e. audio, image albums, flash, and more to your flipbook.
Besides, it comes with various software for deploying business brochures, online magazines, newsletters, product catalogs, event leaflets, and more. You can also publish any eBook using this tool.
User-friendly Interface
The first time you open the FlipBuilder PDF, you'll find its user interface to be neat and intuitive. From signing up to creating flipbooks, the entire process is user-friendly, and you won't need the help of a web designer or a programmer.
Support for Many Devices and Platforms
After you finish creating a flipbook, you can convert it to different file formats before sending it to other users. There are many available output formats, including Exe., Zip, mobile version, Mac app, and CD-ROM.
Also, it supports HTML5 on all compatible devices and creates amazing flipbooks for your mobile phones, tablets, and desktop to reach a bigger audience.
In addition, the software enables users to create brochures and digital magazines across multiple platforms like Android, iOS, Windows, and more. You can also make the output to publish in Adobe flash for Mac and PC. For mobile phones or tablets, HTML5 will do.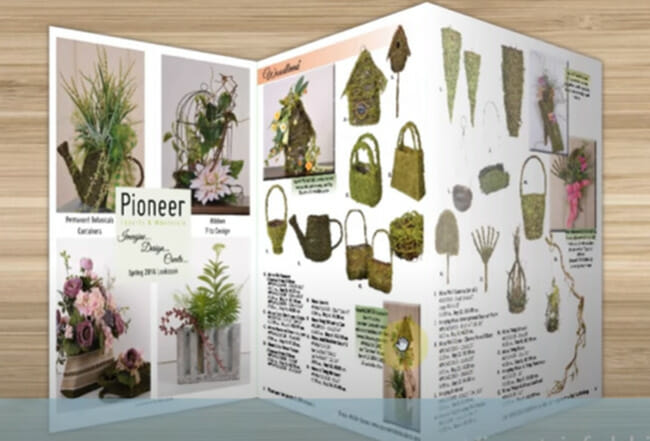 FlipBuilder also enables you to publish the electronic editions of any magazine, publication, catalog, and brochures to a website in FBR or email ZIP format. They are compatible with all smartphones, tablets, Mac, Windows, and CD-ROM and directly to the FlipBuilder server.
What's more, you can publish the flipbooks to Drupal, WordPress, and Joomla modules directly. And the eBooks you'll output are royalty-free, meaning you won't have to pay any extra money even if they're for commercial purposes.
You Can Include Your Own Logo
The tool also allows you to build more brand awareness by including a logo in the flipbook toolbars. That way, you will increase brand exposure to the target audience. And when the clients see the brochure, they will learn more about your company.
Many Templates and Themes for Good Design
FlipBuilder also boasts of an array of themes, templates, plugins, scenes, and backgrounds that enable you to design your flipbooks. You can also add plugins, i.e., a banner, image slider, and more to your flipbook.
The hundreds of online themes, backgrounds, and scenes can be downloaded and applied to your various creations. This array of customization features enables you to tweak your books to suit your work or personal needs.
Google Analytics Integration
FlipBuilder also allows integration with Google Analytics; this enables you to track the publication automatically. Using this integration, you can measure various vital metrics such as duration, traffic, events, and bounce rate and develop a custom report for each flipbook. Google Analytics lets you improve your company's marketing campaign with your publications.
Multi-language Support
Besides, it's one of the most powerful tools in the world due to its multi-language support. FlipBuilder supports 12 languages, including English, French, German, Russian, Spanish, and Portuguese. Each of these languages has been optimized to suit the site, and you can operate the software using its native language.
Available Shopping Cart
Once you create your eBooks with FlipBuilder, you can promote them on your e-commerce website using the "FlipBuilder Shopping Cart."
See How to Integrate Shopping Cart
FlipBuilder offers you a bookcase or "Buy Now" button that enables you to sell your books quickly and more conveniently.
Finally, the new eBooks created by this tool are compatible with social networks; enabling you to share them faster on Facebook, Instagram, and Twitter.
The latest version of Flip PDF also comes with an assistant feature that allows you to record audio for flipbooks. They are also synchronized with scrolling text, and this impressive feature is best for building various presentations, language books, summary books, and storybooks.
Key Features
FlipBuilder enables you to customize various elements such as title, logo, shadows margins, fonts, toolbar appearance, links, and more. It has over 20 in-built themes, and besides, you'll be able to download other free themes to suit your customization needs.
FlipBuilder produces flipbooks that can run on both mobile phones and desktops.
One of the best features of FlipBuilder is it gives you the ability to include any media i.e. animated texts, videos, hyperlinks, and image galleries to your flipbook.
Various Ways of Publishing
FlipBuilder offers you multiple ways of publishing the flipbook, including putting it on a CD, DVD, Email, HTML format, Android App, Mac App, Bluray, and flash drive. It's also possible to publish the flipbook on your FTP server.
Google Analytics Integration
With FlipBuilder, you can monitor the performance of every page and event in FlipBook, since FlipBuilder is compatible with Google Analytics.
Multiple Language Support
FlipBuilder supports many languages, which makes it a favorite application for many users. It supports 12 languages, and you can switch to any at a time.
This feature enables you to build flip eBooks that are similar to Adobe Flash.
The mobile FlipBuilder is compatible with Android, iPhone, iPad, and there you can also publish HTML5 mobile flipbooks using these apps.
FlipBuilder will give you a cloud hosting solution with no servers or websites.
The digital bookshelf enables you to publish and collect flipbooks for personal design. It has an easy-to-use interface and allows you to publish digital flipbook versions easily.
This mode enables you to convert multiple PDFs to flipbooks, or you can compile various files to a book.
Flip Builder Price
FlipBuilder sells an array of Windows and Mac software with the lowest Flip PDF software going for $99 while the highest goes for $999.
There are three packages in the FlipPDF with each having various available features:
FlipBuilder PDF- $99

This is the first and the most affordable package from FlipBuilder. It goes for $99 and enables you to convert your PDF to a flipbook. You can also publish the flipbooks locally or online using this basic edition.
This version also comes with an easy-to-use interface allowing you to design HTML5 and Adobe flash realistic page flips in about five minutes.
Import the PDF book to the tool, pick a template, and design a fantastic brochure or flipping magazine. You won't need any web design or coding skills. Once its ready, tap click only once to share it to social media networks.
FlipBuilder PDF Professional – $299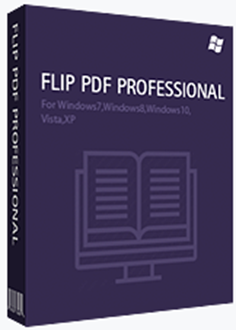 A bit advanced, unlike the basic package. Flip PDF Pro costs $299. This package enables you to publish the flipbooks locally and online. What's more, you'll be able to embed your multimedia files and even do an e-commerce project. This pro version also allows you to brand flipbooks, have a page editor, and a command-line mode.
The Flip PDF Pro version runs on mobile devices such as Android and iPhones. You can use it on the iPad by flipping and tapping it gently. They're based on HTML5 and Flash and also run well on desktop and Mac devices. With any of these devices, your audience will easily view your catalog, newspaper, lookbook, or magazines anytime, any day with ease.
Besides, you can also customize the flip book's toolbar using a website icon or brand logo to help customers know more about your brand. Users are at liberty to add the picture of the company, hyperlinked hotspots, and brand button to your brochure page. That way, their content will be more interactive, and more traffic will be driven to your online store or site.
FlipBuilder PDF Corporate Edition- $999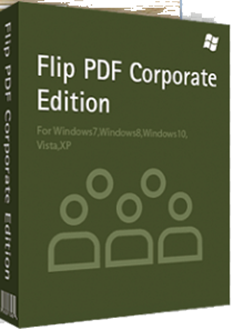 This is the third FlipBuilder package for Windows and Mac users. Just like the first two versions above, it comes with a year of free hosting and supports 12 languages. But you will get access to advanced customized settings that are ideal for large business projects. Users will also get a chance to embed multimedia into their flipbooks and edit pages to remove any flaws.
When you buy the Flip PDF's corporate version, you will get five license codes that work on different computers. It's for this reason that this corporate edition is ideal for teams or companies. Publishers and designers will be able to design custom flip publications at various times.
Besides, as a corporate edition user, you will enjoy a free premium account for one year that allows you to upload 1000 books or less to the FlipBuilder cloud platform.
Also, you can use FlipBuilder's upload service to post the book online quickly. During the process, you don't need FTP or other tools for managing the books. Your audience will be able to view the books quickly regardless of the mobile phone or desktop they're using.
The corporate edition is ideal for creating company newsletters, travel magazines, business presentations, history eBooks, and more.
You can use various styles in your publications, and the numerous pre-designed scenes and templates will be handy during the process.
Plugins such as image sliders, YouTube videos, and music players can also be added to the books online. And besides the plugins, there is an array of other customization tools that'll enable you to create amazing eBooks. What's more, you can search for different themes online to ensure you get one that suits your needs.
Mobile Phone Compatibility
FlipPDF is compatible with Android and IOS phones. It also works with tablets, Mac, and PC. Therefore, regardless of the device you have, you can easily view the flipbooks you have created. But there are limitations based on the version you're using. For instance, the normal version only creates books that can be viewed in Mac and PCs. Therefore, users may require another app to check their publications.
The corporate version, on the other hand, allows you to create flipbooks for mobile devices and tablets by integrating HTML5 technology. Your readers, therefore, won't need any third-party app to view the books as they'll be able to view them directly from the browser.
Payment Methods
FlipBuilder works with various payment options, including Credit cards such as VISA Electron, DELTA, DISCOVER, MasterCard, SOLO, and PayPal.
Using FlipBuilder
Pros
It's easy to use; making it ideal for users with no marketing or advertisement training
It enables you to develop elegant flip publications
Easy to share the product via multiple means, i.e., smartphones, social networks, emails, and even iPad.
FlipBuilder makes it easier and quicker to convert PDF files to amazing booklets containing sounds and animations
It doesn't require any coding or programming skills
Easy to use and intuitive interface makes the learning curve shorter.
Cons
Slow customer care support
The packages are quite expensive; making it unideal for low-budget users
The software can be challenging to use for beginners as it requires many formatting
It has multiple features that can make it hard to get the hang of each.
FlipBuilder has a wide array of tools that will help you create and present flipbooks to various audiences. The Flip PDF tool works in mobile, tablets, and computers, enabling you to expand the list of your targeted audience. Besides, as a publisher, you will have access to brochure and digital magazine capabilities running across the top platforms such as Android, iOS, Windows, and Mac.
Easy Sharing to Various Platforms and Social Media
Before we bring this review of FlipBuilder to a conclusion, you can also schedule the publications of your output editions for them to automate publishing later using Adobe Flash for Mac and PC and HTML5 for tablets and mobile phones.
Flip Builder's eBooks and flipbooks are also modern and compatible with today's social media networks such as Facebook, Twitter, and Instagram. That way, you'll target and reach a wide span of audiences through these various platforms.
But low budget users can look to get free FlipBuilder for Mac or Windows. Overall, it's the best flipbook builder; and to buy it online, navigate to its official website today, and choose a package.